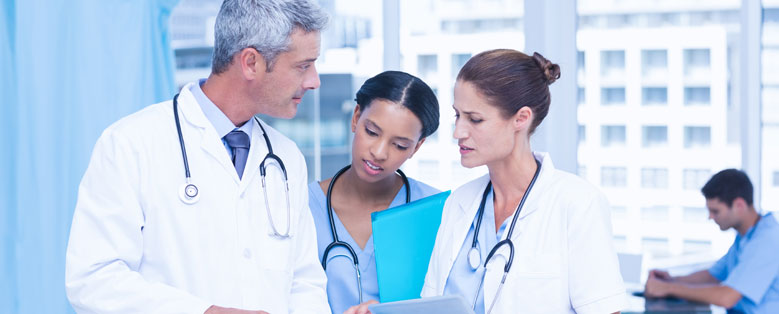 Group Medical Malpractice Insurance
Baxter & Associates provides innovative group medical malpractice insurance specific to your needs. Our affordable plans offer the best coverage from the top medical liability insurers in the country.
Comprehensive group malpractice insurance is a necessity for every vulnerable practicing and visiting healthcare practitioner. Our liability insurance for healthcare facilities lessens the burden with competitive prices.
When it comes to medical practice liability insurance, there is no such thing as a "one size fits all" scenario. Every group and facility have unique needs. We recommend a comprehensive healthcare liability insurance plan to meet those specific needs. Baxter & Associates has years of experience providing all kinds of medical practices with insurance—regardless of the number of members that are part of the practice. Whether you're coming from a two-person specialty practice or a larger, varied, multi-focus practice of dozens, we can help you find an affordable group medical malpractice insurance plan that will help protect every practitioner in your organization.
All medical professionals need liability insurance. Even if an accident occurs that was not your fault, you deserve an insurance plan that's on your side and has your best interests at heart.
Contact us at 800-641-8865 or fill out our form for a free quote on the very same day. After we contact you to gather some of the pertinent information associated with your practice, we can provide you with a detailed quote for a medical practice liability insurance plan that addresses your needs.