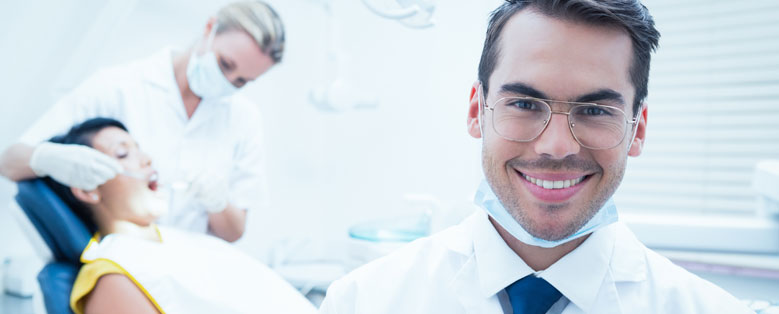 MEDICAL MALPRACTICE INSURANCE FOR DENTISTS
Malpractice Insurance for Dentists, Oral Surgeons, and other Dental professionals.
Medical

 

Malpractice Insurance 

f

or Dentists

, Oral Surgeons, 

a

nd Other Dental Professionals.
For all of the satisfaction that comes with practicing dentistry, there is a certain amount of risk. Dentists deserve a professional dental liability insurance policy that protects their assets with the level of expertise they bring to their own profession. 
Professional dental liability insurance policies offered through our preferred carriers protect you for damages resulting from dental services provided, or services that should have been provided, to your patients. The policy covers you, your organization, and approved locum tenens (substitute dentists).
In many states, you can also add General Liability Insurance in addition to your dental professional insurance to protect for injury or property damage claims against your practice. Contact us at 800-641-8865 or fill out our online form to learn more.
Please note: Policy features may vary depending on your state and your specific policy. Please review your policy carefully.
When it comes to medical malpractice insurance for dentists, our preferred malpractice insurance program offers an exceptional value; the most common practice types we serve are: 
Dentist Corporations
Endodontics
Forensic Dentistry
General Dentistry
Oral Pathology
Orthodontics
Pediatric Dentistry
Periodontics
Prosthodontics
Public Health Dentistry
Sports Dentistry
Frequently Asked Questions
What is medical malpractice insurance for dentists?
Dental malpractice insurance is purchased to protect a dentist from the consequences of a claim of alleged negligence. Why do I need dental malpractice insurance? For all of their years of schooling and expertise, dentists must be realistic and prepared to face claims that can arise due to supposed mistakes made during treatment. For the marginal price associated with a dental professional liability insurance policy, dentists can protect themselves from potential damages.
What can I expect to pay for dental malpractice insurance?
We offer a variety of affordable dental medical malpractice insurance plans and encourage dental professionals to use our online application to secure the right policy.
Does my general liability provide the same protection?
General liability insurance does not cover for professional liability. However, dentists can opt to add GL to their dental professional liability and enjoy greater liability coverage with one common renewal date. This package protects for injury or property damage claims against the dentist or their practice.