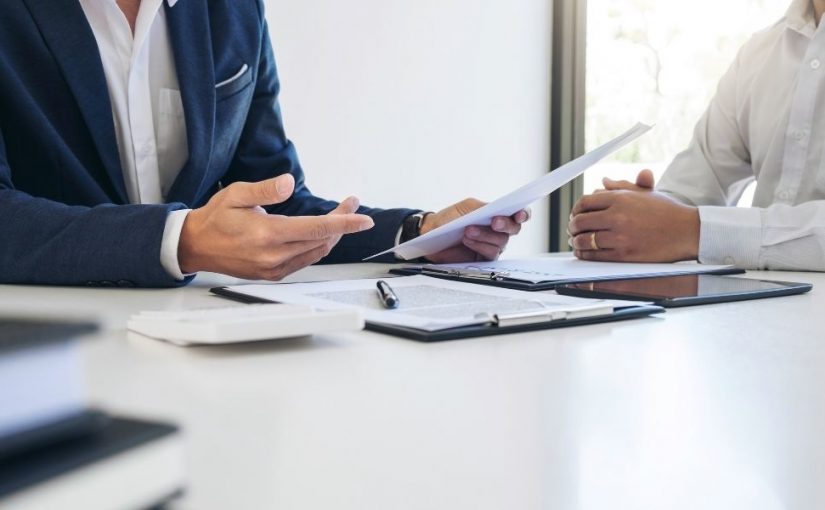 Feb 25 2022
Starting an insurance agency can be a great business, as it provides a necessary service that people need and helps them feel secure. Like any new business, though, starting your own is a challenge that requires tons of foresight. To learn more, read our guide on the six things to know before opening your own insurance agency to explore the obstacles you may face in starting your new business.
The Start-Up Costs
The initial start-up costs of any business will be heavy and require a significant amount of capital, and an insurance agency is no different. Every person and company will be different, but a new agency is generally going to require at least tens of thousands of dollars.
Most people don't have that kind of money lying around, so the vast majority will take out a business loan. But, before you can acquire a business loan, there's a thorough application and vetting process you'll have to go through. To receive a loan, you'll need a good credit history, likely some reliable work experience you can offer, and a well-researched and written business plan.
Do you have all of those qualifications for securing a business loan? Be sure to think long and hard before you begin to plan for a new insurance agency. There are other ways to secure funding like grants and crowdfunding, but those aren't as reliable and secure as a business loan.
The Needed Training and Licenses
Before you even think about starting your agency, you'll need to have all the necessary training and licenses. Depending on where you'll be operating, you may need to take different courses to acquire the required education and licenses. In general, most states require about 40 hours of insurance education and about 12 hours of ethics training.
Keep in mind that these courses are not free and will take time. Once you've completed the required courses, you must take the license certification examination. Once you've passed, you're then able to operate and sell insurance legally.
What Is a Business Plan?
An essential step in creating your new insurance agency is researching and formulating your business plan. A well-made business plan helps you secure a business loan and acts as a roadmap for an initial couple of months and years of your agency.
A business plan should be a map for your business, documenting key aspects such as who will be involved in the agency, your strategy for attracting customers, your target market, your competitors, your initial budget, and much more. But there are plenty of other vital questions a business plan should answer, such as:
What Will Be the Legal Structure of My Agency?
The legal structure of your new business is the foundation of everything else. You can structure your agency to make yourself the sole proprietor, which is the simplest structure but will make you personally liable for business debts. You can also choose to structure as a Limited Liability Company (LLC), limiting your liability.
Research and weigh the pros and cons of each potential legal structure before you make such a weighty decision, especially when it comes to taxes.
Will I Buy a Book of Business or Start Fresh?
There are two ways to begin a new agency: You can buy an existing book of business from another agency, which gives you a starting list of clients, or you can start fresh and attempt to build your book of business.
An existing book will help you hit the ground running but be wary of why the agency is selling it and compare it with other available lists for a fair market value. Starting fresh will force you to build your clientele and network from nothing, which will take longer and require more investment in departments such as marketing. But your clients are likely to be more reliable and loyal to your agency.
What Insurance Will I Specialize In and Sell?
Another critical question to ask yourself is what kind of insurance your agency will sell. Will you be a commercial auto insurance agency or a medical malpractice agency? If you're buying an existing book of business, you'll want to know your specialty beforehand.
In your business plan, you'll want to explain why you're choosing to sell the insurance you picked, who your competitors are, and what the market is currently for the local area. Once you've got your foundation, you can continually expand your business to other places.
You Can Join a Cluster or Go Solo
Before you begin your agency, consider whether you want to be out on your own as a solo agent or to join with an association of several independent insurance agents, known as a cluster. Both ways have their advantages: There's strength in numbers and can open doors to more prominent insurance companies, but you likely will have to pay an initiation fee which could limit future opportunities.
The Many Permits for Operating a Business
It would help to familiarize yourself with the many permits and licenses required to operate a business before you do anything. You'll need to apply for local, state, and federal permits, so be sure you know which ones your agency needs, how to get them, and how long it will take.
To register and obtain the proper permits, you'll need a company name and tax ID number. Your company name should be simple but unique and easy to find. Your tax ID number is the employer ID number you will use for your taxes and is required for opening a business bank account.
It Could Take Years Before Your Agency Is Profitable
It's crucial to remember that an insurance agency, like any new small business, will take time and investment before it returns a profit. Every person and company is different, but the general benchmark is two years before owners see a return on their investment. Do you have the resources to go two years without a reliable monthly profit?
Insurance for Your Business Is Crucial
Because new businesses are so volatile, you must protect yourself and your business. That's why insuring your agency is critical. You'll want a Business Owner Policy, which combines business property and business liability, and Errors & Omissions insurance, further protecting against losses not covered in the Business Owner.
Starting a new insurance agency is a significant endeavor that requires mountains of research, education, and paperwork. What's most important, though, is your commitment and investment in your agency. Now that you've got the gist of what to know before opening your own insurance agency, what will your agency look like?