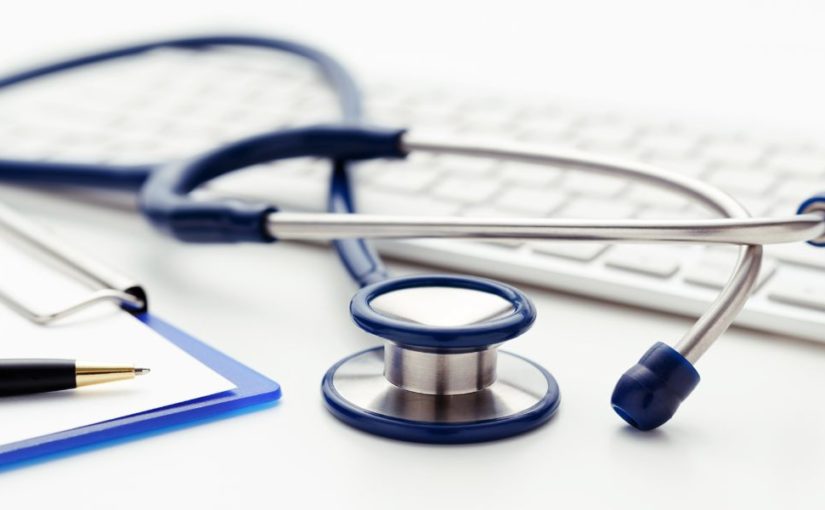 Sep 19 2022
We don't like to think about bad days and disasters, but they're a part of life. For businesses like medical practices, there are many ways that a mistake or accident could exceptionally damage their revenue and financial security.
That's why there are many different types of medical insurance to help protect practices in worst-case scenarios. Our guide will break down some of the most critical coverage policies that every medical practice should own or seriously consider.
#1: Professional Liability Insurance
Professional liability insurance is perhaps the number one type of medical insurance you should prioritize to protect your practice. Otherwise known as medical malpractice insurance, professional liability insurance protects practices if errors from staff members result in patient suffering or death.
Medical malpractice litigation comes with the territory of medical practices, and without sufficient liability insurance for health care facilities, your practice could be on the hook for substantial damages. The average successful malpractice claim means hundreds of thousands of dollars in damages. Practices must have liability insurance to ensure a mistake and malpractice claim doesn't bankrupt them.
#2: Property Insurance
A medical practice, big or small, is like any other brick-and-mortar business—it contains valuable property inside its walls like medical equipment and furniture. Property insurance covers damaged property and equipment in medical practices from accidents, natural disasters, or criminal activity.
It may not be the most important aspect of medical practice, but it's hard to attract and keep patients comfortable without some furniture! Property insurance is there to replace your property quickly should the worst occur, from fires to theft.
#3: Business Interruption Insurance
Business interruption insurance is like a type of property insurance in that it deals with damage to the physical property of a practice. However, instead of covering the damages to the property, business interruption insurance covers the loss of income of shutting down a practice due to property damage.
If your practice ever suffers severe property damage, property insurance may replace some valuables, but what about the loss of income from closing the business for days, weeks, or months? Business interruption insurance supplements your practice's income so you don't have to worry about paying for rent or utilities while your business recovers.
#4: Worker's Compensation Insurance
Worker's compensation insurance is reimbursement for the business should an employee become ill or injured on the job. The insurance can cover medical expenses and replenish wages for workers who can no longer perform their duties.
Workers' compensation laws vary from state to state—in some, it's legally required, while in others, it depends on the number of employed workers and other factors. Whether or not you're legally required to procure worker's compensation insurance, it's still valuable coverage for any small business, especially a medical practice.
#5: Practice Overhead Insurance
Are you a large revenue generator for your practice? For small businesses that would suffer greatly should the owner be absent, practice overhead insurance helps cover business overhead expenses.
Practice overhead insurance is different from disability income insurance as it doesn't directly supplement an individual's income. Instead, it helps cover overhead expenses of the practice. If your business would struggle significantly without your presence for days or weeks, you'll want to consider practice overhead insurance to ensure overhead bills don't get out of hand.
Overhead expenses that practice overhead insurance covers typically include:
Utilities
Rent
Staff salaries
Property taxes
Accounting/legal fees
Professional dues
#6: Life Insurance
It may seem morbid, but there's no guarantee of tomorrow for anyone—and medical professionals know this, especially. That's why life insurance is also critical for medical practice owners should the worst occur.
In the case of death, life insurance helps to cover costs and expenses for beneficiaries, including business partners. If you're in a practice with significant partners, it's wise for all partners to have life insurance policies in case the worst should happen.
#7: Business Auto Insurance
Business auto insurance is for practices that use vehicles as part of everyday business. If you're a doctor who makes house calls, business auto insurance would be a good idea in case you should get into an accident while driving for work.
Or, if your practice uses company vehicles like vans for transporting employees or patients, business auto insurance ensures it's protected should an accident or theft occur. Most personal auto insurance policies don't cover losses or damages if a vehicle is used for business purposes. Business auto insurance covers this gap for automobiles.
Bonus Insurance Coverage for Practices to Consider
Those are some of the most critical insurance policies for medical practices, but there are still others that practice owners should consider. Two worth mentioning are employment practices liability insurance and employee disability insurance.
Employment Practices Liability Insurance
While you obviously believe in your staff and trust them to make the right decisions, you don't want one of their mistakes to cost your practice's financial security. Employment practices liability insurance covers businesses should an employee file litigation against the practice or another employee.
The litigation can be against the practice for wrongful termination or discrimination, or it could be against an employee for workplace harassment. The insurance covers legal defense costs and possible damages caused by the lawsuit. Hopefully, you never have to use it, but it's always better to be safe than sorry.
Employee Disability Insurance
If you have a rather small practice with only a handful of medical professionals and revenue-generators, you understand that every employee is crucial to the practice's operation. If an employee for a small practice is sick or injured, it could mean a sizable hit to the practice's revenue.
Employee disability insurance differs from worker's compensation since it covers lost revenue due to an employee suffering an injury or sickness outside the workplace. The policy also covers the loss of revenue from a missing employee so workers and practice owners have better peace of mind. Plus, it doesn't require a disability, just enough injury or illness for the medical professional to be unable to see patients or perform their duties.
Hopefully, our guide has enlightened you on some of the key insurance policies that every medical practice should have, no matter its size or specialty of medicine. You may not think you need some of these insurance policies, but all it takes is one bad day to devastate a medical practice—unless it's covered with insurance.
If you're interested in learning more about medical practice insurance or purchasing a medical malpractice insurance policy, contact the experts at Baxter & Associates.