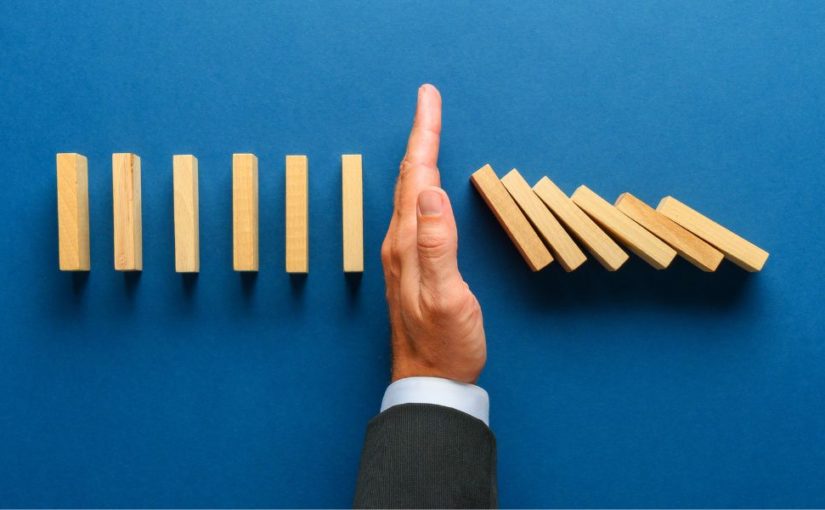 Aug 08 2023
Tail coverage is integral to many insurance policies for businesses and professionals. We'll explain everything you need to know about tail coverage in our guide, including how it works and the different types to consider.
Occurrence vs. Claims-Made Coverage
Before we get into the basics of tail coverage and the different policies it applies to, we should explain the differences between occurrence and claims-made insurance policy coverage. Tail coverage is for claims-made insurance policies that cover claims reported when the policy is active.
If a claims-made policy is inactive and a claim comes from a reported incident when the policy was active, it wouldn't be covered. Occurrence is different, as it protects the insured from any covered incident when the policy was active, regardless of whether it's expired. Tail coverage only applies to claims-made policies since it extends the time a claim can be reported against you. In contrast, the reporting time is irrelevant for occurrence coverage.
What Is Tail Coverage?
Now that you know about tail coverage for claims-made policies, you might wonder what exactly it does. Tail coverage is like an add-on to an insurance policy. It extends your coverage by giving you longer protection for claims reported after the insurance policy ends. This is also known as an Extended Reporting Period.
Tail coverage allows the insured to file a claim against the policy even though it's expired or canceled. While it's similar, don't confuse tail coverage with nose coverage, which provides protection back to the first date of continuously maintained insurance coverage instead of extending reporting coverage of an expired policy.
Do I Need Tail Coverage?
While tail coverage is valuable and recommended, your need for it on top of your insurance policy depends on the policy. Tail coverage is especially common with medical malpractice insurance, as medical professionals may switch policies regularly, yet malpractice claims can come from incidents months or years in the past.
It's quite common for medical malpractice claims to come from an incident years ago. If the target of the claim has since retired or changed policies, they could be vulnerable to the malpractice claim. If a medical professional retires, changes practices, leaves a practice for a hospital, or leaves their current work environment to start their own practice, they'll likely have tail coverage for their malpractice insurance.
What Are the Alternatives to Tail Coverage?
While tail coverage is strongly recommended for many businesses and professionals, it's not required. The alternatives to tail coverage include opting out (going bare) or choosing prior-acts coverage.
Going bare is just what it sounds like—the individual or business is left exposed without coverage for the gap in their coverage, but they save on monthly premiums. Prior acts coverage is similar yet different, as it applies coverage to the insured for any incidents that occurred to the policy's purchase. Instead of extending the reporting of the previous policy, as with tail coverage, prior acts extend the reporting of the new policy.
How Long Does Tail Coverage Last?
While there are tail options for one, two or three years offered by some insurers, we recommend getting tail coverage for a term longer than that. Most of our tail policies and endorsements are unlimited and last a lifetime. Since malpractice claims can take a long time to be filed, we always recommend the longest tail your insurance company is offering.
Different Types of Tail Coverage
While we've mostly focused on tail coverage relating to medical malpractice insurance, our guide will now go over many different types of tail coverage. As mentioned previously, tail coverage is only for claims-made insurance coverage and applies to business and professional insurance.
Data Breach Insurance
Any business with an online presence or modern technology needs data breach cyber insurance. Data breach insurance protects businesses from cyber damage and other network-related issues, like a company computer getting a virus or customers suing the business because their personal information was stolen in a data breach.
Policy owners can add tail coverage to this policy to ensure protection if a claim comes forward months or years after the policy has expired. For cyber issues like data breaches and stolen private information, keep in mind that the victims may not notice they've been affected until months or years after the incident.
Employment Practices Insurance
Employment practices liability for businesses is another common type of insurance policy that includes tail coverage. This coverage protects businesses against claims regarding employment practices, like wrongful termination, discrimination, or harassment.
Practically every business with employees must have employment practices insurance to guarantee they're protected if they terminate an employee and are faced with a wrongful termination lawsuit, which can be especially costly and damaging. Since these lawsuits and claims are so costly, it's important to cover all gaps in their insurance, so tail coverage is necessary.
Management Liability Insurance
Management liability insurance, also known as directors and officers insurance, is another key business insurance policy. This policy protects the directors and officers of a business if they make mistakes or conduct wrongful acts while managing the company.
The claims against management may come from other employees, customers, competitors, or investors. Management liability is similar to employment practices but is limited to coverage for directors and officers instead of the business as an entity. As with employment practices, tail coverage is integral to the policy.
Professional Liability Insurance
Perhaps the most common version of tail coverage is for professional liability insurance. Professional liability policies are essential for many professionals, including doctors, CPAs, real estate agents, and lawyers.
This policy is ideal for professionals targeted for negligence, personal injury, malpractice, or other issues. Tail coverage is even more crucial for professional liability insurance because the individual could be left financially responsible for defending the claim with legal and court costs.
Where Can I Get Tail Coverage for My Insurance Policy?
If you require tail coverage for your professional liability or medical malpractice insurance policy, Baxter & Associates can help. As a renowned and experienced medical malpractice insurance agency, we can help you find the ideal policy and coverage, including tail coverage. Get a quote from our website online, or contact our staff if you have any questions.