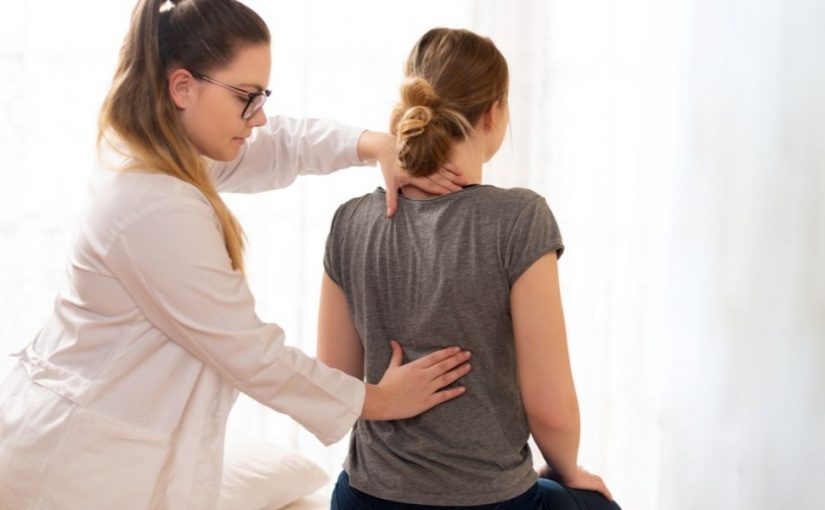 Oct 01 2021
Learning how to practice medicine is one thing, but running a medical practice is quite another. Chiropractors who finish school and want to join or start a practice often encounter a few obstacles along the way. Like many working professionals experience, there is a learning curve between what you know and what you must do once you begin a job. Here are the most common mistakes new chiropractors will make and how to avoid them.
Ignoring the Business Side
Chiropractors spend years in school to become a medical professional that makes a difference in people's health and comfort. You spent countless hours absorbing information about the human body and physiology that few others do. Yet, there is surprisingly little education on the business front. One of the most common mistakes chiropractors make is ignoring the business side of their practice.
Relying on an Underdeveloped Business Plan
When you start any business, you must craft a thoughtful business plan. This document serves as the basis for your grand opening and operations. Chiropractors who open a practice will likely need a business plan to get meetings with investors and secure loans from banks.
However, it is common for medical professionals without extensive business education to come to the table with an underdeveloped business plan. While investors and loans may come through in the end, you will not have the preparation you need to succeed.
A well-thought-out business plan should include a realistic budget, extensive market analysis, notes on the competition, your organizational structure—the list could go on. The more details you iron out at the beginning, the simpler your work will be down the road. Instead of feeling bogged down by technicalities and business woes at the onset, you can triumph with your trusty, well-researched guide by your side.
Over-Extending on Overhead
Business requires money. And, as the saying goes, you must spend money to make money. Business overhead is the embodiment of this epigram. The tricky part is determining how much money to spend on the front end in order to start your business.
Overhead costs can quickly add up, especially if you want to outfit your offices with the latest and greatest equipment. While there is nothing wrong with setting yourself up for success at the cutting edge of technological advancement, you have other areas to budget, too. Over-extending on overhead is an easy mistake to make, but not an easy situation to escape.
It is exciting to imagine a practice with all the bells and whistles, but this is not an attainable starting point. The best plan of action is one that prioritizes a lean spending profile. The less you spend on overhead, the more you have to allocate elsewhere. A sober-minded approach to your overhead spending will ensure that you have decades of practicing to build capital and invest in the top-notch tech for years to come.
Ignoring Bedside Manner
Bedside manner is a valuable facet of medical work if leveraged correctly. Unfortunately, new chiropractors lack years of experience with all types of people to manage their interactions well. Here are a few tips for managing your patient interactions and keep people coming back.
Talking Over the Patient
As a new chiropractor, you are excited to finally spend time with patients one-on-one each day. You likely want to tell them how grateful you are they chose your new practice and share all about your journey to this milestone in your life. However, be careful not to talk too much with patients.
You should always let your personality shine, but do not get the better of yourself and converse with patients to the point they cannot address the medical issue at hand. It is always better to ask the patient too many questions and listen to their answers than to make conversation for the sake of talking and establishing rapport.
Not Focusing on the Patient Enough
Every patient deserves your undivided attention, especially while you are in the room addressing their problems. The patient chose you out of all the other options, so make them feel special from the moment they walk through the door. You want them to know that you are grateful for their business.
One of the best ways to do this is by boosting your customer service game in the waiting room. Your front desk staff are not just your schedulers and receptionists; rather, they are the face of your practice, and the first smile a patient encounters upon entry. After a positive waiting room experience, you can provide winsome treatment in the exam room and focus on their needs both empathetically and effectively.
Ignoring the Community
The local community is your "in" as a new chiropractor. Your practice needs the support of nearby denizens. Otherwise, you will not have a stable or supportive clientele. Ignoring the community is one of the most unfortunate mistakes you could make as a new chiropractor.
Overlooking Community Events
Community events happen all the time, but it is up to you to join in the fun and festivities. As a medical specialist, you have the opportunity to advertise your services and familiarize people with your craft.
For example, you could become a minor sponsor of a cause-based fun run in the area. You can get your name on the race T-shirts, set up an information booth, or even run in the race yourself to show support. No matter how you engage in these events, the most important part is to show up and have a presence.
Avoiding Active Marketing
As a business, you need a stream of new clients. Active marketing strategies are the best way to maximize your visibility and get the word out. New chiropractors who avoid advertising themselves will quickly fall behind because no one knows about them. No matter the quality of your services, people will not come through your door if they are not aware of your practice.
Ignoring Career Development
Career development is vital for people in all industries, but especially for medical field practitioners. As a new chiropractor, you need to continue your professional growth beyond the classroom.
Not Attending Networking Opportunities
You should must attend all networking opportunities. Without these curated events, you will not meet professional contacts who can help you in your career. The more you put yourself out there, the better your chances of finding new job positions and hiring high-quality staff will be.
Forgetting To Use Insurance
Chiropractic malpractice insurance is a must. Without this protection, you could be in for a world of trouble should a claim come across your desk. Safeguard the future of your career with an insurance policy that fits your scope of practice and the level of risk of your field.
Knowing these common mistakes new chiropractors will make can keep you out of trouble in the first months and years of practicing. No matter your career trajectory, our team at Baxter & Associates is here to help you find insurance that fits your needs.