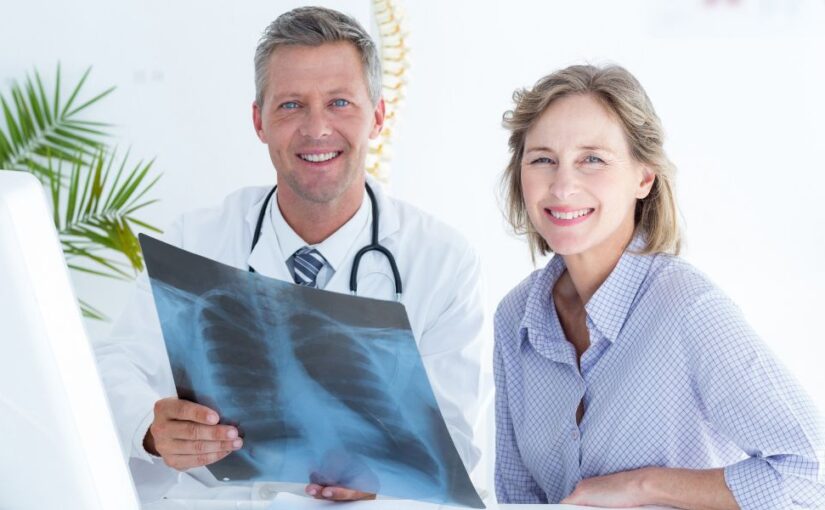 Sep 29 2023
Chiropractic practice growth isn't just about getting new patients; it's about providing the best possible care for those patients and creating a successful business. However, you must expand your list of clients and revenue sources to serve more patients. But how can chiropractic practices accomplish these goals?
Below, our eight tips to help chiropractors grow their practice can help you get started.
1. Set Goals
Setting goals is essential for any business, especially for chiropractic practices. Goals provide focus and help you set milestones that you can measure to determine your progress. Consider what the competition is doing and the practices you admire when setting your business goals. This information will give you an idea of where you should focus your growth efforts.
Setting Goals for Your Chiropractic Practice
Try not to get carried away when setting goals for your practice. Each goal must be attainable and practical. You must consider several areas of your business when establishing these goals, from the clients to revenue to employee morale. Some useful goals to consider for your chiropractic practice may include:
Increasing your patient base
Improving patient satisfaction ratings and feedback
Expanding the services your practice offers
Enhancing the office's atmosphere
Maximizing staff efficiency and productivity
Increasing profits and reducing costs
Developing an effective marketing strategy
2. Get Involved in the Community
Community involvement can be a great way to increase visibility and grow your practice. Participate in local events, sponsor charity fundraisers, or attend health fairs. This involvement and camaraderie will help you build relationships with potential patients and solidify your image as an expert in chiropractic care. Community involvement can also give you access to new networks of people who could potentially become patients.
3. Utilize Social Media
Social media is one of the most powerful tools for chiropractors to grow their practice. It allows you to reach potential patients, build relationships with existing patients, and network with other professionals in your field. Make sure that you regularly update your social media accounts and engage with your followers so potential patients can see what you offer.
How To Best Utilize Social Media as a Chiropractor
Posting informative and engaging content is important when using social media as a chiropractor. Your posts could include videos of you providing treatment advice, success stories from satisfied patients, or day-in-the-life photos of a typical workday. Posting regularly will help ensure your followers stay updated on your practice and the industry's latest happenings.
4. Develop a Referral Program
Often, the best marketing strategy is word-of-mouth. Encouraging existing patients to refer new ones is an effective way to grow your practice and get the word out about your services. Consider developing a referral program that rewards both the referring and referred patients with discounted services or free products. As good as your marketing program and strategies are, people are more likely to listen to a referral from a friend or colleague than an email or brochure.
5. Invest in Quality Marketing
Investing in quality marketing materials can help build your practice's credibility and reach new potential patients. These materials could include brochures, postcards, flyers, or business cards to advertise your services and offer discounts or promotions like a free consultation to get clients in the door. You may also want to consider investing in digital marketing tools such as a website, email marketing campaigns, and search engine optimization to help you reach a wider audience.
6. Stay Up-to-Date on Trends
Staying up-to-date on industry trends is essential for any business, but it is especially important for chiropractors. Make sure you are aware of the latest technology and techniques to provide the best possible care for your patients. Additionally, new techniques can help draw in potential patients seeking something more modern or advanced than what other chiropractors offer.
7. Expand Your Services
Offering various services can be an effective way to increase revenue and attract new patients. Consider offering massage therapy, physiotherapy, or acupuncture in addition to more traditional chiropractic services. These additional services will help bring in more patients and may help existing patients who need multiple treatments for their ailments.
8. Take Care of Yourself
While your primary focus will be on your practice and clients, don't forget to take care of yourself. Taking care of yourself should also be a priority when running a business, especially for those in the health and human services field. Prioritizing your well-being ensures you can provide the best possible care for your patients, and allows you to stay energized and focused. Make sure you take time to rest and relax so your mind is clear when dealing with business matters.
With these eight tips in mind, chiropractors can grow their practices and provide quality care for their patients while taking care of themselves. By investing in quality marketing materials, staying up-to-date on trends, and encouraging referrals, chiropractors can increase their visibility and patient base while building a successful business.
Bonus Tip: Offer Flexible Appointments
Offering flexible appointments is another great way to grow your chiropractic practice. Offering extended hours, weekend and evening appointments, or online booking options can make it easier for potential patients to find the time to visit your practice. Offering flexible appointment windows will make establishing care more convenient for your patients and help you reach a wider audience.
For example, staying open until 8 p.m. on weekdays and 4 p.m. on Saturdays can benefit those who work or have busy schedules during the week. Additionally, offering online booking options can make it easier for potential patients to book appointments without calling the office or coming in for a consultation.
Let Baxter & Associates Help Protect Your Practice as It Grows
We hope our eight tips help your chiropractic practice grow significantly. One final thing to consider is securing greater protection as your practice grows. Chiropractic malpractice insurance is critical for every chiropractic practice, especially those that are expanding. Baxter & Associates can connect your practice with insurance providers that fit your needs and budget. Give our staff a call to learn more, or request a free online quote today.