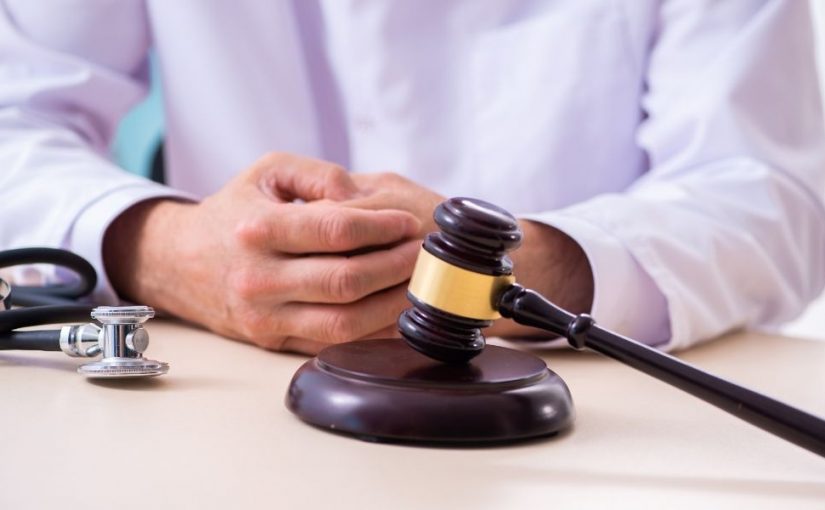 Feb 03 2021
Whether doctors commit medical malpractice or not, patients file claims against their physicians due to damages sustained during treatment. Because of the persistent threat of a malpractice or negligence claim, medical malpractice insurance companies exist to protect physicians from career-damaging financial ruin. This form of professional liability insurance supports medical professionals when they need it most. If you are new to the insurance field, here are the types of medical malpractice insurance companies you should know.
What Are Medical Malpractice Insurance Companies?
There are many kinds of insurance companies, but what exactly is a medical malpractice insurance company? Well, this sort of insurance company provides their insured medical professionals with top-notch malpractice insurance. Professionals use this insurance when claims of medical malpractice or negligence land on their doorstep. With their insurer's help, they can weather the financial storm that these claims often become.
Malpractice claims and lawsuits are expensive. From legal fees to settlements to damages, insurance companies aid their clients in times of financial distress. Though the specific policies limit the extent of these financial obligations, the essence of insurance companies lies in their ability to protect their policyholders' financial assets. Insureds pay the insurance company regular fees every month to keep their policy. However, an insurance company's value lies in its ability to provide the funds they commit to their clients in times of need.
Medical malpractice insurance companies typically offer two kinds of insurance for individual professionals: claims-made and occurrence policies. These policies differ in handling the timing of claims and incidents, but they both offer measured risk reduction for medical professionals. Medical malpractice insurance companies primarily protect people like doctors, nurse practitioners, and certified registered nurse anesthetists with policies like our malpractice insurance for healthcare professionals at Baxter & Associates.
The Main Types of Malpractice Insurance Companies
Now that you have a handle on the scale of medical malpractice insurance companies, it's time to look at their structure. When learning about insurers, it is essential to know about their organization, ownership, legal responsibilities, and financial stability. The following are the key types of malpractice insurance companies that you must know.
Mutual Insurance Companies
Mutual insurance companies vary from commercial insurance companies in their ownership. The policyholders in a mutual medical malpractice insurance company are also the owners of the company. This somewhat democratic form of insurance allows policyholders to determine who manages their funds and policies. Due to its structural differences, mutual insurance companies appeal to those who can afford a place in the group. When researching medical malpractice insurance companies, you should determine who owns the company and how the management operates.
The profits from their financial portfolio directly impact policyholders in the form of dividends or premium reductions. In the field of medicine, a mutual insurance company may look like a group of similarly specialized doctors sharing their funds and creating better coverage and cost solutions for their shared risks.
Captive Insurance Companies
A captive insurance company is a form of self-insurance that addresses the risks of its owners. These owners are usually a group of parent or related companies that need a specific form of insurance. Captive insurance companies exist because insurance policies don't always cover the exact risks many businesses encounter. When these companies form a captive insurance entity, they have the leeway to tailor policies to their own needs and lower their insurance costs. The process involves significant personnel, tax, and overheard considerations, but the benefits far outweigh the cost. Depending on the nature of a medical facility, they may decide to band together with others in their respective field to cover gaps in their insurance.
Trust Insurance Companies
As the name implies, trust insurance companies operate with the financial backing of a trust. Like an unincorporated trust, a trust insurance company must have trustees who manage the use of funds on behalf of the beneficiaries. Physician-owned insurance companies can take the form of a trust when they want particular financial securities. These medical malpractice trust insurance companies often have a select group of doctors and insurance agents as their trustees. With their specialized knowledge and leadership, trust insurance policies have better direction than if non-physicians ran it.
Risk Retention Insurance Companies
Risk retention groups offer forms of liability insurance to both commercial and government entities. Like captive insurance companies, risk retention groups serve a group of like-minded businesses who pool their funds to manage their similar risks. Risk retention groups are different from these other insurance companies in that state and federal law regulate them. This legal binding changes how they operate, how the government monitors them, and where they can do business. Medical malpractice insurance is one of the most popular policy types that these groups provide.
These are the types of medical malpractice insurance companies out there, so find the right coverage today. If you need anything, from dentist to surgeon to chiropractor malpractice insurance, reach out to our team at Baxter & Associates today.