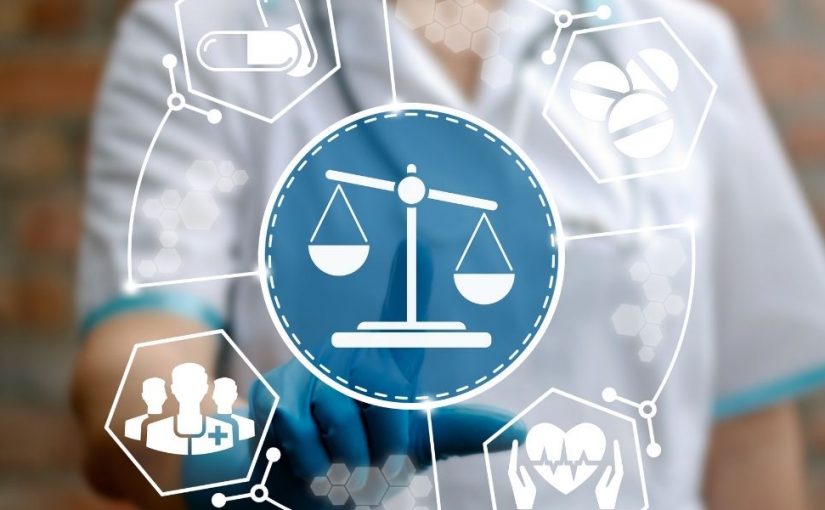 Mar 29 2021
When medical professionals begin their careers or move locations, they need the security of an insurance policy to cover their bases. It is challenging to know exactly what you need and how to find that information. Here is a guide on what to look for in a malpractice insurance provider.
The Provider Itself
Every insurance policy begins with the carrier itself. They are the ones who decide what coverages to offer and how to follow through for their clients. This is what you should know about the insurance provider before signing on with them.
Response Time
If you already have trouble reaching an insurance provider as you set up an account, this could be a grave indication of their overall response time. The last thing you want is a medical malpractice insurance policy without a responsive representative on the other end. If you are in a pinch and need sound financial and legal aid, your insurer should have the quick-wittedness and tools to help. Otherwise, your insurer could leave you hanging though you have paid all your premiums each month.
Customer Service
Customer service is a crucial thing to consider when choosing a malpractice insurance provider. The quality of their client interactions speaks volumes about their dedication to the customer. Are they dismissive and unapproachable? Well, they may be that way with the other aspects of their business. As a prospective customer, you need help to be available in times of distress, like when a malpractice claim hits your desk.
Client Reviews
Many businesses nowadays engage the world and their customers digitally. From websites to social media profiles, there are dozens of ways for professionals to promote their company. This digital interface goes two ways, though. While insurance carriers can engage people online, customers can also engage the carrier. You should always check client reviews for an insurance agency. You may feel confident in their services or abilities from their website or from talking with an agent. But the lived experience of others under their care is a weighty testament.
Inner Workings
The inner workings of any business are essential for clients and customers to understand. Insurance providers essentially offer financial, logistical, and legal support to their clients in times of need. So, if an insurance company lacks the financial stability to cover their clients, they cannot fulfill their promised services. It would be best to investigate whether they are a state-admitted provider and have their certifications approved, too. Your malpractice insurance provider should be above-board in every respect. You don't want any surprises down the line.
The Medical Malpractice Policies
Medical malpractice insurance is a form of professional liability malpractice insurance. It covers the insured for risks associated with their line of work. In the long run, these policies and their details protect the careers of thousands of doctors, nurses, and other workers. What should you look for in a malpractice policy?
Policy Options
Medical malpractice insurance is no one-stop-shop. There are a handful of policy types that many carriers offer their clients. Further, many providers only offer policies for those of specific specializations. These exclusions are important to consider, as they may impact your ability to find coverage with a particular insurer.
The Basic Policies
Most insurance agencies offer one or both of the basic malpractice insurance policies: occurrence and claims-made. Occurrence policies cover the insured from incidents during the time of coverage, regardless of when the patient files a claim. As an example, suppose a physician had an occurrence policy in 2019, and an incident occurs during that year. If the patient files a claim about the incident in 2020, the physician will still receive coverage even though their policy ended in 2019.
Claims-made policies have a slightly different scope of coverage. The insured receives coverage only if the incident and the claim fall under the policy period. If that same physician had a claims-made policy instead, their insurance would not cover them since the claim arrived after the policy ended.
Learning the differences between these policy types is vital for any medical professional. Though practicing is the primary work day to day, understanding the legal side of medicine is equally important.
Expansion Options
Malpractice insurance providers offer core policy types, but there are several expansion options. These additional coverages address particular gaps or changes in coverage when medical professionals switch jobs or retire. Tail insurance is an option in which medical professionals can extend their coverage past their expiration date without a whole new policy. Conversely, nose coverage is an add-on that you purchase from a new carrier to protect you while between policies.
Policy Details
Though you select coverage based on your anticipated risk, you'll need to know the nitty-gritty of your policy before signing on the dotted line. Be sure to ask about these things after learning the basics.
Premium Price
The premium is the price you pay each month for the insurance coverage. Though this is standard procedure in all insurance situations, you should know the exact amount you will pay month to month. You should also ask whether there are any discounts available and see if your situation warrants better options.
Consent To Settle
The consent to settle refers to how an insurance company handles financial settlements. The patient who makes a claim will likely ask for monetary compensation. Your insurance company will want to offer a settlement based on their own calculations. As the client, many insurers give you the final say on whether you go forward with the offer or not. If you don't want to settle the case, they have no choice but to back you in court. Sometimes, the consent to settle is not in your control. If a malpractice insurer refuses you the right to make this decision, they are not worth your time.
Knowing what to look for in a malpractice insurance provider can help every medical professional make the right decision. If you need help answering any questions about medical malpractice insurance, reach out to our team at Baxter & Associates for more information today.