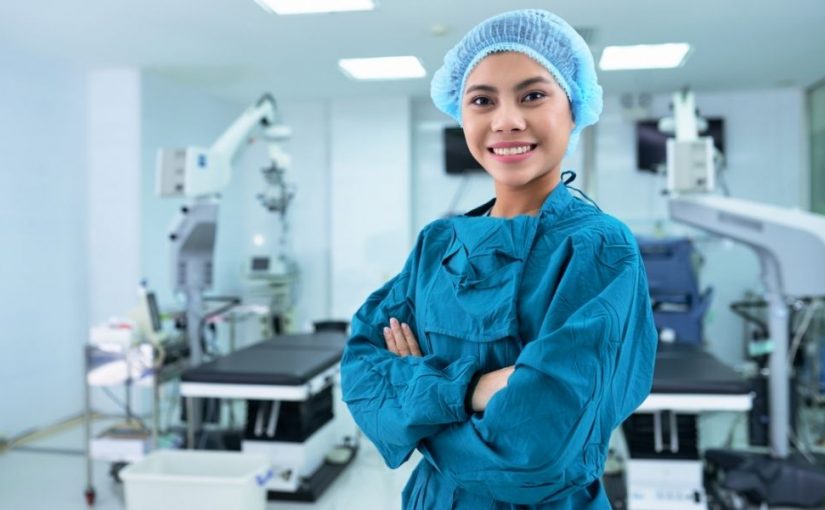 Mar 29 2021
Finding a job as a nurse anesthetist (CRNA) can be a challenging but rewarding process. The job market has its ups and downs, but there are always the added hoops when applying for positions as a certified registered nurse anesthetist. Medical professionals must prove their mettle—providing evidence for everything from licensure to clinical experience—before new practices will allow them to treat patients. But there are some steps you can take to increase your chances of finding a CRNA job. If you're looking for a placement, here is how to find a job as a nurse anesthetist.
Organize Your Materials
The first thing anyone looking to land a job as a nurse anesthetist should do is organize their materials. You've gone through years of schooling and work experience, but you must prove it. To apply for your first job, you'll need documentation like your degrees, your licensures, and a resume CV (curriculum vitae) detailing your CRNA residency or work experience. You must have a passing score from the national certification exam and a license to practice in your state before moving into a full-time position.
Consider a Recruiter
With your documents in hand, you can prepare a resume and cover letter. However, you can only throw these documents at open positions so many times. Many job seekers need the help of professionals with experience navigating the job market. CRNA recruiters are just such people—they have the skills and connections to help you find a job that fits your criteria. A recruiter can help busy students find their first CRNA jobs or current CRNAs find new positions. They will set up interviews and phone calls with their contacts to find the right fit.
Get Ready for Practice
Once you find a job, you'll still have a few tasks to complete. To prepare for practice, you should liaise with your new office to clear up any outstanding paperwork. You'll also need to find CRNA malpractice insurance to cover your assets. Failing to secure insurance is a common CRNA mistake. Professional liability insurance is essential to ensuring a long career, especially for those in medicine.
You may be an anesthesiologic luminary, but you still need a job. Knowing how to find a job as a nurse anesthetist is critical for career opportunities and growth. Explore our blogs to find more helpful CRNA career tips, and contact Baxter & Associates for information on malpractice insurance.